500+ Five Stars & Counting:
The Best Roofing Company in Edmonton
Over 10,000 satisfied new & returning clients.
7 time award-winning roofing company in Calgary.
Our roofing company has 500+ reviews with 5-star ratings.
We believe that Sub-contracting ≠ quality!
All of the roof work is done exclusively by our skilled family members in Edmonton. With over 8,000 roofing jobs accomplished since 2003, we are a proud member of the Better Business Bureau (BBB) with an A+ rating. Our testament to being reliable roofers in entire Alberta, has been validated by having consistently recognized by Home Stars since 2013.
Trusted Accreditations: Your Assurance of a Quality Calgary Roofing Company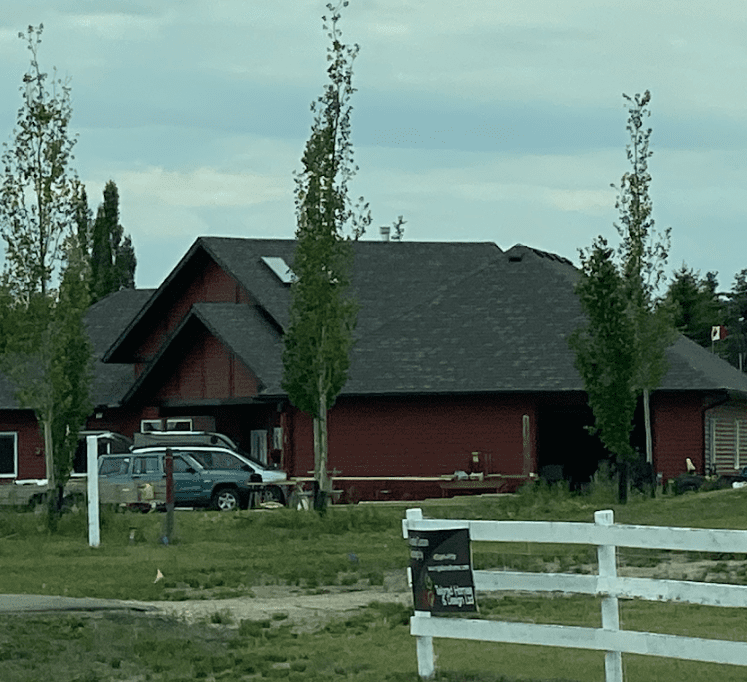 With a wealth of successful roofing projects under their belt, the right company can provide you with top-quality results that last for years to come. That's why choosing a company with decades of experience is important. Our company has honed our craft over the years, delivering expert roofing services that are second to none. With our hands-on expertise, you can trust us to provide your home or business with the best possible roofing solution. Experience the peace of mind that comes from knowing your roofing or re-roofing project is in the best hands!
Professional Roofers on a mission to help Edmontonians with their roofing needs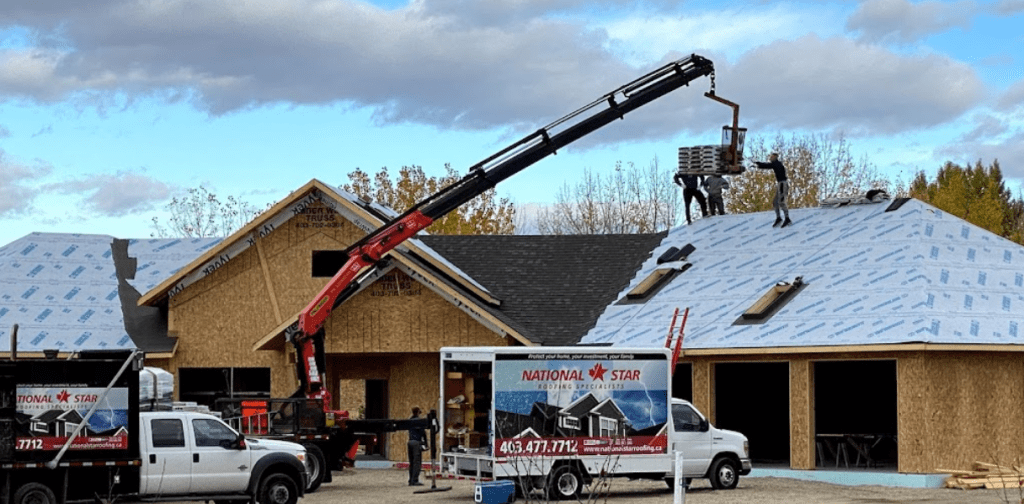 When it comes to finding a roofing company in Edmonton, choosing one with a solid reputation for quality and customer satisfaction is of utmost importance.
We prioritize customer satisfaction above all else. Our dedication to excellence is evident in every roofing project we undertake. Our experienced professionals are knowledgeable, skilled, and committed to consistently delivering outstanding results.
Don't compromise when it comes to the roofing of your home or business. Choose a company that takes pride in its work and strives for excellence!
By choosing a company with a strong reputation for quality and customer satisfaction, you can trust that you will receive top-notch service and a roof that will protect your home or business for years to come.
Don't settle for anything less than the best!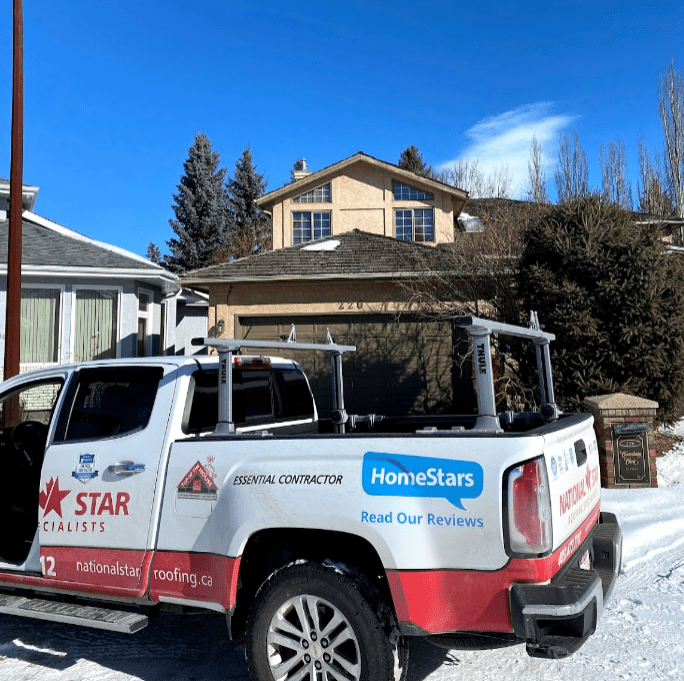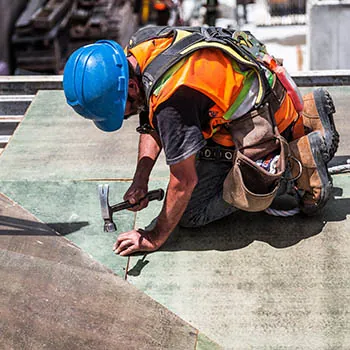 Your roof is one of the most important parts of your home, and re-roofing is no joke. You'll want to ensure that what you get is better than what you had.
Our experienced residential roofers have the skill and knowledge to handle your residential re-roofing project. No matter the size, we use only the best materials, such as asphalt and hail-resistant shingles, to ensure long-lasting results.
Trust us to reinforce your home and enhance its looks with a roof built to last!
Asphalt Roofing
Asphalt roofing is a popular choice for re-roofing due to its durability, affordability, and versatility.
Our team of experts will work with you to choose the right asphalt roofing solution for your home and budget and ensure its proper replacement.
Don't settle for less – check out our top-notch asphalt roofing products today!
Hail-Resistant Shingles
Say "goodbye" to dented roofs and leaky ceilings with our hail-resistant shingles!
Our shingles are designed to withstand Edmonton's toughest hail storms, providing outstanding protection for your home or business. With these shingles, you can enjoy peace of mind knowing that your home is secure and ready to face any weather conditions.
Upgrade your roof replacement with our top-quality hail-resistant shingles and experience the difference for yourself!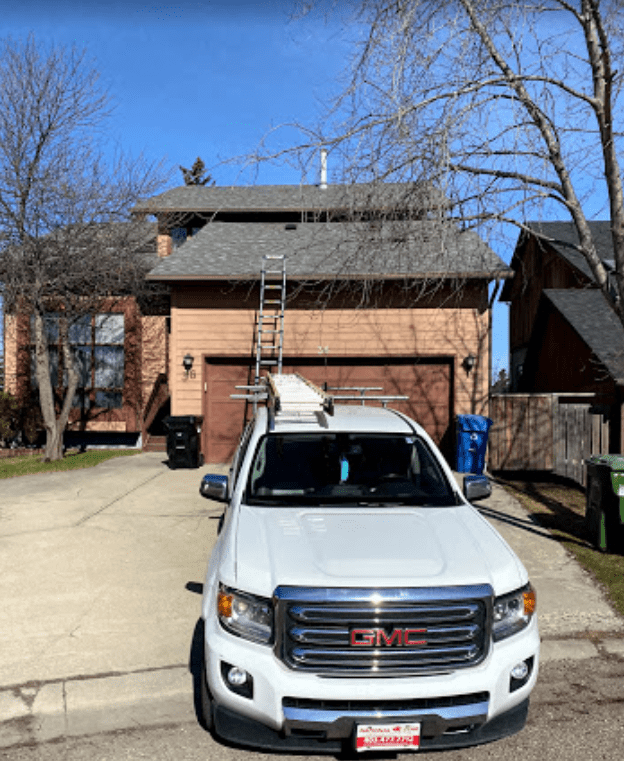 Upgrade your commercial roof and protect your property with our flat EPDM and SBS roofing options! These options offer unbeatable protection, energy efficiency, and a sleek, modern look.
Trust our roofers to enhance the value and appearance of your property with a flat roof built to last!
Flat Roofing (EPDM & SBS)
Say goodbye to your old roofing materials!
EPDM (Ethylene Propylene Diene Monomer) is a synthetic rubber roofing membrane with superior resistance to UV rays, ozone, and weathering.
SBS (Styrene-Butadiene-Styrene) is a modified bitumen roofing membrane that offers flexibility and durability in the face of Edmonton's varying weather conditions.
EPDM and SBS roofing options are low-maintenance and energy-efficient, making them the ideal choice for any business looking for a cost-effective and reliable roofing replacement.
SATELLITE POWERED ROOFING QUOTES YOU CAN TRUST!
No-Hassle, Online Free Estimates Anywhere in Edmonton
Satellite Estimates for Convenience
Job Site Preparation and Safety Measures
Your safety is our top priority!
We take job site safety seriously and go above and beyond to assure that our customers and employees feel protected. Our team is fully trained on the latest Canadian Centre for Occupational Health and Safety (CCOHS) standards, which ensures the safety of our employees and anyone else at the job site.
That's why we guarantee a prepared site and a safe environment to work in. When you choose us, you can have peace of mind knowing that we prioritize your safety above all else.
Contact us today to schedule your roofing project with confidence!
CURRENTLY WE'RE ONLY OFFERING ONLINE ESTIMATES