Is your home looking a bit sad lately? Perhaps some sections need replacing or feel outdated. Exterior renovations can be as simple or complex as a job you choose to make it. This article will provide ideas on modernizing your home with exterior renovations.
Budget & Prioritize
As we said, exterior renovations can be as big as you want. Create two lists, one with the things that need replacing and another with the things you\'d like to change. For example, you might have a leaky roof that needs immediate attention but would like to build a front porch. Knowing what projects to complete first will help you stay within budget and make planning easier.
In addition, consider what colour palette you want to work with. For example, if you plan on changing the trim of your home, you could choose a colour that compliments your landscaping.
Roof Design
We can't talk about exterior renovations without including one of the biggest parts. Changing your roof design can enormously impact curb appeal and home value. Depending on how old your roof is, it may be time for a roof replacement. If you choose to replace your roof, why not change up the style as well?
Pitched roofs are the most common type. If you prefer a simple design but want to change it up a bit, you could request a combination roof. Adding a dormer or curve can help make your home more visually appealing.
Flat roofs have grown in popularity for their simple design and functionality. It gives homeowners an opportunity to create additional outdoor living or gardening space.
Soffit
Take a look at the underside of your roof overhang. You\'ll notice either vented or solid material running along this section. This is your soffit. Soffit typically comes in wood, UPVC, fibre cement, aluminum, vinyl, and steel. The most popular option among homeowners is vinyl.
Although soffit comes in standard white, there are many color options to choose from. You can either replace or paint your soffit. They're usually the same color as the fascia to help keep things looking cohesive. However, paint gives you the freedom to choose your favorite color.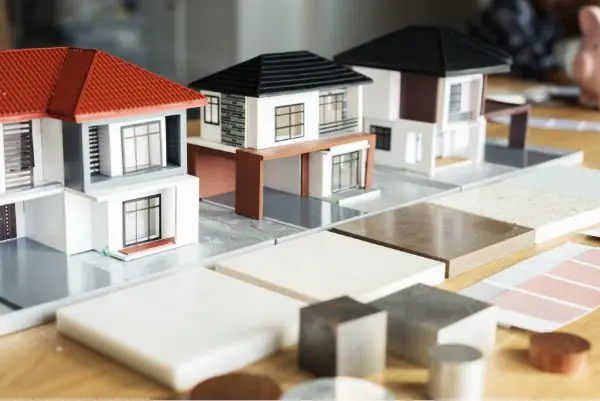 Fascia
Next, let's look at how exterior renovations can include fascia. The fascia boards help keep the soffit up and are the exposed material connected to your roof. Unlike the soffit, the fascia is at greater risk of being damaged by the elements. Cracked or peeling paint is not only an eyesore but could lower the value of your home.
Soffit & Fascia Replacement
Soffit and fascia do not have an exact lifespan. However, there are a few ways to determine if they need replacing. It\'s a good idea to periodically examine them to ensure they\'re in good condition.
First, check your attic. Poor ventilation from your soffits can cause mould growth and water damage. It\'s especially important to have water damage repairs complete as soon as you spot it. Over winter, ice dams could cause even further damage and add to repair costs. If you have unventilated soffits, you may want to consider having them replaced with ventilated ones. Having proper ventilation is key in maintaining your roof as well.
Next, look for cracking or flaking paint. Now might be the time to either replace or repaint them.
Lastly, the gutters are connected to the fascia. That means a damaged fascia may not hold up the gutters, thus causing inadequate water flow.
Siding
Exterior renovations should certainly include the part everyone sees the most, the siding. Below, we talk about two popular siding options, vinyl and metal. Siding plays a key role in protecting our home. Expect a lifespan between twenty and forty years, depending on how much maintenance you put in. We\'re no stranger to harsh winter, wind, and hailstorms in Alberta. These can cause extensive damage to your home, and you may want to consider having your siding replaced.
Vinyl Siding
Let\'s get into all the great benefits of having vinyl siding. Vinyl is known for being low maintenance and durable. This is a great bonus for the many types of weather events we experience. For cleaning, simply use your hose and mild soap or diluted white vinegar.
When choosing your vinyl siding, you\'ll have plenty of options. From neutral tones, brighter colours to textures, you can customize to your liking.
Metal Siding
Are you looking for something durable and modern? Metal siding has risen in popularity over the years, and for a good reason. Metal has a long life span, is fireproof, and will protect your home against the elements. You can also customize the colour to better suit the style you\'re looking for. With that said, metal will be more expensive than vinyl. Consult a professional to receive an estimate and see what\'s best for your home.
Additional Exterior Renovations
Here are some other ideas to help spruce up the exterior of your home. Consider:
• Adding Exterior Lights
• Making A New Walkway
• Adding A Porch
• Updating Your Driveway
Professional Versus Do It Yourself
Lastly, know which exterior renovations are a do it yourself and which are for the professionals. Always choose a reputable roofing company for your exterior renovations. You can choose the schedule, have an estimate, and know they will do the job right.