Malarkey Shingles Info & Warranty
malarkey

roofing
About Malarkey Shingles
Malarkey Roofing Products
National Star Roofing has been built on providing the best roofing products and services to our customers. This is one of many reasons why our company is one of the top-rated residential roofing companies in Calgary. One of the asphalt shingle manufacturers we highly recommend is Malarkey Roofing Products.
Performance Tested & Engineered
Malarkey shingles are performance engineered to adapt better to changing weather patterns, resisting wind, rain, algae and fire. While no product can completely resist hail damage, Malarkey makes a shingles line with Flexor SBS polymer modified asphalt. This line is classified as being Class 4 impact resistant. All Malarkey shingles are tested and rated as a Class 1,2,3, or 4. Class 4 is the most durable of its product line and is the least likely to see deformation or granule loss. Malarkey's Class 4 rated asphalt shingles are: Legacy, Legacy XL, Windsor and Windsor XL.
Get In Contact With Us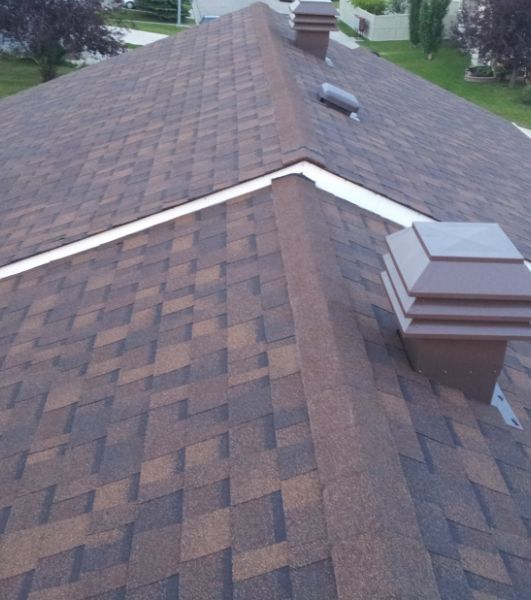 Malarkey Shingle Lines
Legacy shingles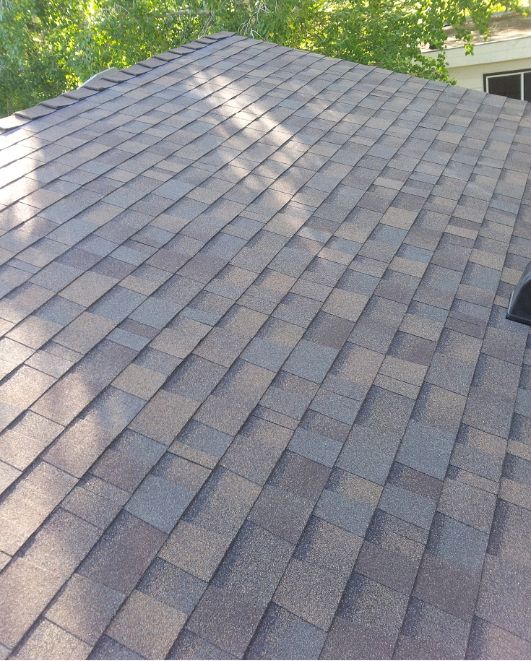 The Malarkey Legacy shingle line comes with a limited lifetime warranty, both a limited and enhanced wind warranty, and a 15 year Right Start period. Both the Legacy and Legacy XL malarkey shingles also come with an option Scotchgard Protector from 3M. Due to the superior granule used by Malarkey, you can also feel confident that the shingles you chose will not fade from sun damage. The Malarkey Windsor shingle line comes with many of the same attributes, but also offer the look of a traditional cedar shake.
The Malarkey Vita & Vista AR shingles are made with NEX polymer modified asphalt. They fall under a Class 3 impact resistance. Malarkey's Highlander NEX and Highlander NEX AR are also made with NEX polymer modified asphalt technology. The Highlander series provide enhanced granule adhesion and UV resistance.
At National Star Roofing, we're pros when it comes to working with Malarkey Roofing Products. Whether you need a residential roof repair, replacement or it's a new construction installation, we're here to help.
Get In Contact With Us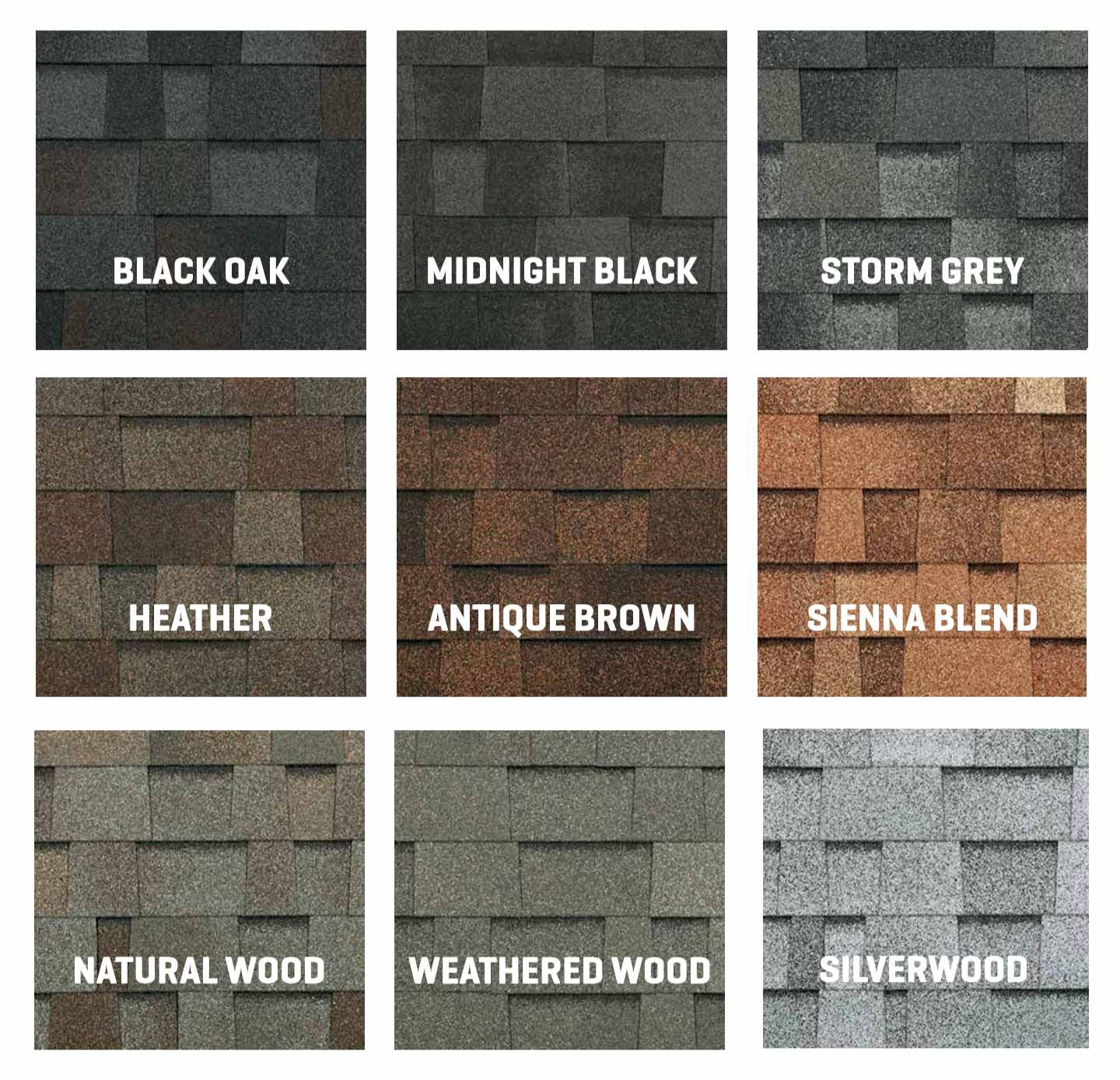 Our latest testiomonials
Listen to what our customers have to say
Richard W
Calgary Home Owner
My roof was replaced with National Star two months ago. Sokol positively response to all our questions and concerns. When we look at the new roof and particularly comparing with job done on old roof. We'll say National Star team did professional and fantastic job on my roof. My neighbour hired them right after looking at our new roof. We'll highly rcommend National Star.
Brenda King
Calgary Home Owner
Had our roof replace because of the hail storm in June. National Star Roofing were recommended by a friend who was very happy with their work. They did a great job. They worked hard and were done in a day. The yard was left spotless when they were done.
Lawrence Faccia
Calgary Home Owner
After shopping around we found National StarRoofing. Pashko and Aleks were great, the quote was solid, work was without issue and good quality. Clean up excellent. It is hard to find Good contractors, but National StarRoofing is one. All pro. I don't give many 5 star ratings.
Product Warranty
Malarkey Roofing Warranty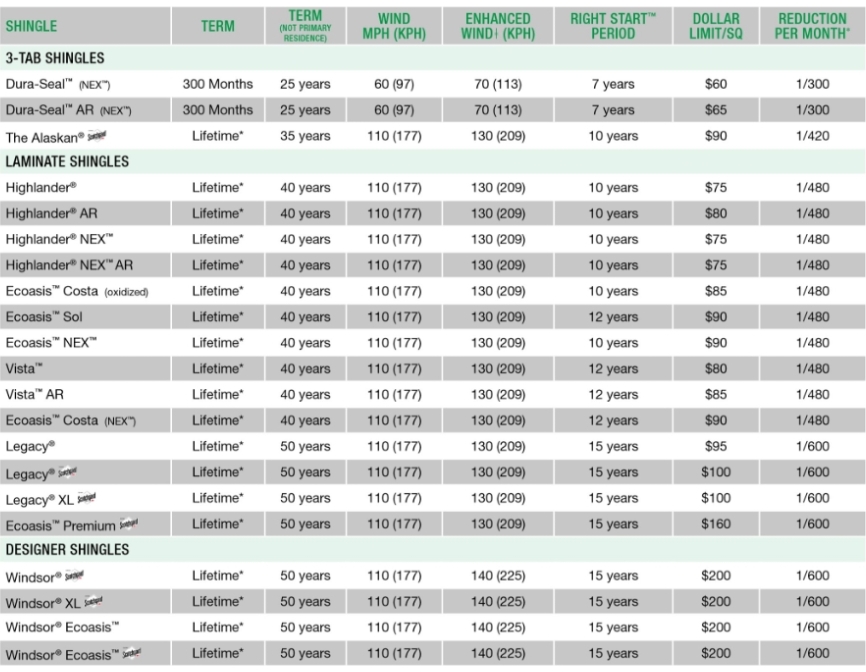 Choosing the right product for your residential roofing system can be tough. With so many options available, you may question if you're making the right choice. At National Star Roofing we want to eliminate that confusion. Our roofing experts always take the time to explain different material options and make recommendations based on your home.
One product we strongly stand by is Malarkey Roofing Products. Not only do they manufacture a line of shingles that can stand up to Calgary's weather, they also look good and are long lasting. Best of all, they come with a warranty unsurpassed by some other manufacturers.
Right Start Coverage
To start you on the right foot, Malarkey provides a Right Start warranty period. Every products begins with this multi-year, non-prorated warranty period, leaving you 100%. During the Right Start period, Malarkey will allow you to transfer the warranty to a subsequent owner. Each product also carries an enhanced wind coverage, meaning your home is protected in winds up to 225 km/h.
All of the Malarkey line of products come with a warranty as seen in the picture on the right. To find out more about Malarkey Roofing Products and its warranty, give us a call today. At National Star Roofing, our knowledgeable residential roofing experts can help answer any questions you may have.
Get In Contact With Us