Best Roofing Shingles In Canada
Whether it's a roof repair or roof replacement, you want the best bang for your buck. But with so many options out there, which is best? The following buyer's guide will outline the best roofing shingles for Canada's climate. First, we go over popular types of shingles used in Canada. Next, we outline what makes a good shingle. Lastly, you'll learn more about how to pick the best type and which brands to look out for.
Well-Known Types Of Roofing Shingles
No two types of shingles are the same. From the blend of materials used to the type of shingle itself, there are plenty of choices out there. First, let's go over the two most common types of asphalt shingles. Asphalt shingles come in either a three-tab or an architectural roofing shingle.
Three-Tab Shingle
The most traditional kind is the three-tab shingle. This type of shingle lays flat and has three tabs per shingle strip. Three-tab shingles are the least expensive and typically have a lifespan of up to 25 years.
Architectural Shingle
Architectural shingles, also known as dimensional, live up to their name. This one helps give the roof a more 3D look. There are more style and colour options for this one, making it increasingly more popular. Architectural shingles are also slightly thicker, heavier, and more expensive than three-tab shingles. Because of the added thickness, each shingle provides more roof protection. Therefore, their lifespan typically lasts up to 30 years.
When choosing a new asphalt roof, be sure to consider which kind you're looking for. You can base this on the budget and style of roof you're looking for.
Best Roofing Shingles
With that said, asphalt shingles are the most common type of roof in Canada. There are several reasons for this. First, asphalt shingles are affordable. Because of their popularity, the prices are stable and on the lower end compared to other types.
Asphalt Shingles
With harsh cold winters and hot dry summers, your roof goes through a lot. Asphalt shingles are very weather-resistant, which is a must for Alberta. Asphalt shingles can withstand rain, snow, fire, and moderate hail. They're lightweight, meaning your roof won't undergo added pressure from the material.
We consider asphalt one of the best roofing shingles because they're also easy to repair. Because they're so common, it's a quick fix if you ever need to replace a few. You can either go to your local hardware store and purchase them or have a professional roofer do it for you.
Metal Shingles
Metal roofs are also one of the best roofing shingles on the market. They're durable, lightweight, and easy to install. While more expensive than asphalt, metal shingles can last up to 80 years. However, given its life expectancy, you likely won't have to replace your roof again. Metal roofs protect against wind, snow, hail, fire, and mould. Another bonus is their energy efficiency. Metal roofs reflect light and help keep your home cool during the summer.
From most to least expensive, metal roofs come in copper, zinc, aluminum, and steel. Consumers' typical material of choice would be steel. The price point makes it easier for homeowners to consider switching from their current asphalt roof to a metal one. Steel roofs are also recyclable, making them a great sustainable option.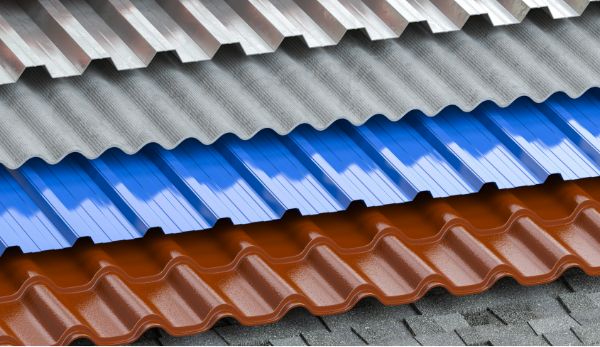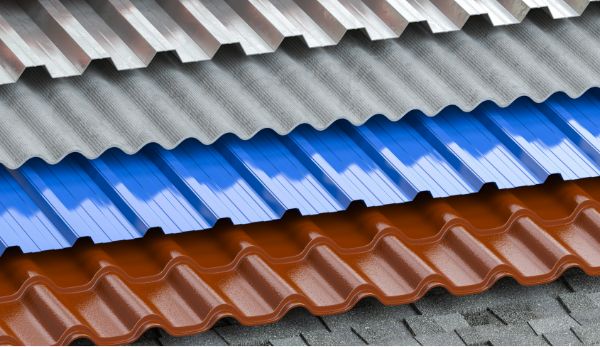 How to Pick the Best Shingles for You
Now that we've gone over some of the best roofing shingles for Canada let's help you decide.
Reroof Or Roof Replacement
First, consider whether you're going to have a reroof or full roof replacement. A reroof means adding new shingles on top of the existing ones. This job takes less time and might be an option if your roof has never had a reroof done before. A full roof replacement means taking off the existing material and starting from scratch.
Budget
Next, let's talk budget. As mentioned above, asphalt is the most cost-effective option. However, metal roofs can easily outlast asphalt for a higher upfront price. Finance options are available to help you make this decision.
Style
The perfect roof should complement your home to help boost curb appeal. What kind of style are you looking for? Asphalt shingles come in an array of colours. Metal shingles can also mimic wood or tile. This is one way to give your home a personalized touch and help you stand out in the neighbourhood.
Warranties
Lastly, check what kind of warranties are offered. Trusted roofing product companies offer strong warranties to bring you peace of mind. Roofing shingles typically come with a limited lifetime warranty. Check the fine print to see what covers "limited." Definitions will vary across manufacturers.
An extended manufacturer warranty, on the other hand, offers more coverage. Ask your roofer what kind of warranty would be right for you.
Selecting A Reputable Brand
While choosing a trusted roofing company is important, so is the product. A quality roofer knows which brands work best for Alberta's climate.
Malarkey Roofing Products make some of the best shingles available. They are popular among both consumers and contractors with a wide range of options. In other words, you'll have an abundance of colour and style options to choose from. For residential roofing, Malarkey offers designer shingles, architectural shingles, and even sustainable roofing options.
Ask The Pros
When in doubt, ask a professional. A great roofer will know exactly what type, style, and brand will work best for you. The most common and best roofing shingles for Canada's climate are asphalt and metal. When choosing your roof, consider style, budget, and warranties. We understand a roof replacement is a big investment. Always choose a reputable roofing company that only uses high-quality roofing material.
For your roof repair or roof replacement, you only want to work with the best in the business. At National Star Roofing, our roofing specialists provide excellent customer service to ensure every client is satisfied. Contact us today for a free quote, and let us handle the rest.