CALGARY ROOFING SERVICES
Exterior

Renovations
Soffit & Fascia
Installation, Repair & Replacement
What is Soffit?
Soffit is essentially the skin that covers your rafters. Vented soffit provides air circulation to your attic. The ventilation prevents moisture buildup and mould from forming. When standing under a home, look up. It is the material you see on the underside of the roof overhang.
Many Calgary homes have either vented soffit or solid soffit. Both work well in protecting your home, though solid soffit does require proper ventilation points to help your home 'breathe.'
What Is Fascia?
Fascia board runs along the soffit, where your gutters are attached. It protects the area between the soffit and the roof from the elements. Both soffit and fascia are available in several material options and colours. Fibre cement, wood, vinyl, and aluminum are the most common.
At National Star Roofing Specialists, we offer soffit and fascia installation, repair, and replacement to the Calgary area. All work begins with an at-home assessment. Once the level of work is determined, we will provide you with a free estimate for the scope of work. Our in-house crew of residential contractors will then come in to complete all of the work required.
Book a free consultation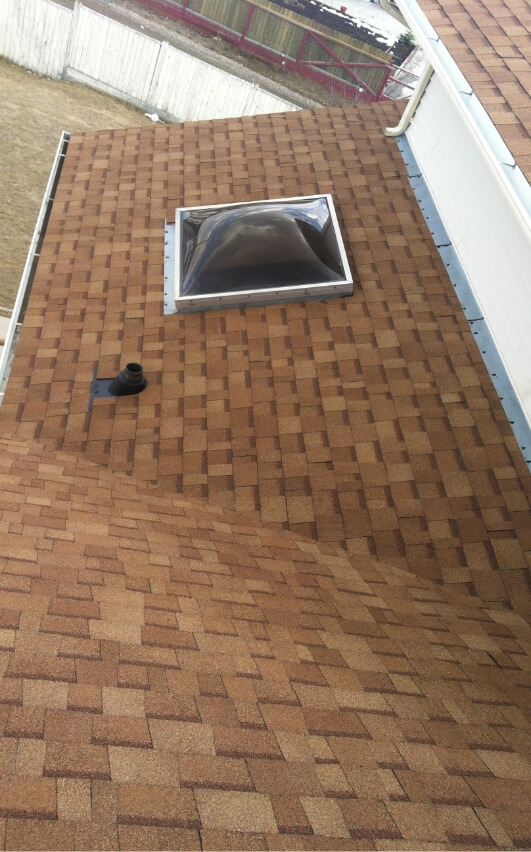 Siding
Installation, Repair & Replacement
While siding does have a long lifespan when installed correctly, chances are at some point you will need to consider repairing or replacing it. Siding not only protects your home from the elements, but it can also provide curb appeal and lower your heating costs. Here are some reasons to replace your siding:

You want to refresh the look of your home

It needs to be painted frequently

Your siding is rotting or warping

The siding is cracked or loose

It has mould or mildew

The siding is bubbling or has holes in it
get in with contact us
Metal Siding
As a homeowner, replacing any part of the protective layer (exterior) of your house comes with several choices. With siding, the two more traditional options are metal or vinyl.
Metal siding is gaining in popularity as a home cladding option. Its longevity, durability and the fact it is low maintenance make it a common choice.
Aluminum siding doesn't absorb moisture, which can promote the growth of mould and fungus. This, in turn, better protects your home's framing from potential rot.
Vinyl Siding
Vinyl siding has remained a go-to choice for Calgary homeowners for a reason. It is affordable, recyclable, and durable. Like metal siding, vinyl is also low maintenance. A garden hose, water, and mild soap are all you need to keep it clean. Vinyl siding also comes in several textures and colours to create the exact look you hope to achieve for your home.
Whatever your reason for wanting to replace your siding, National Star Roofing Specialists can help. As with any project we undertake, the first step begins with an assessment. From there, using our expertise as a Calgary roofing and siding contractor, we will provide you with an accurate cost estimate. Proper installation is the best way to protect your home from the elements. At National Star, our experience and skill working on the building envelope of a house put us ahead of our competitors.
Learn about roofing services
Our latest testiomonials
Listen to what our customers have to say
Michael Derban
Calgary Home Owner
Excellent customer service and work from National Star. They were the only quote we got that met with us in person, spent time with us to talk about options that suit us without up selling, and Sokol checked in through out. We were included in the process to get exactly what we wanted. Service, workmanship and pricing can't be beat.
Brenda King
Calgary Home Owner
Had our roof replace because of the hail storm in June. National Star Roofing were recommended by a friend who was very happy with their work. They did a great job. They worked hard and were done in a day. The yard was left spotless when they were done.
Polly DeWulf
Calgary Home Owner
Sokol and his team did an excellent job in both communicating the process and anticipated timeline. Great European work ethic demonstrated throughout the job. No surprises!!! Did a great job of cleaning up and putting various pots back in place. Greatly appreciated the pictures. Highly recommended!!!