500+ Five Stars & Counting:
The Best Roofing Company in Calgary
Over 10,000 satisfied new & returning clients.
7 time award-winning roofing company in Calgary.
Our roofing company has 500+ reviews with 5-star ratings.
We believe that Sub-contracting ≠ quality!
All of the roof work is done exclusively by our skilled family members. With over 8,000 roofing jobs accomplished since 2003, we are a proud member of the Better Business Bureau (BBB) with an A+ rating. Our testament to being reliable roofers has been validated by having consistently recognized by Home Stars since 2013.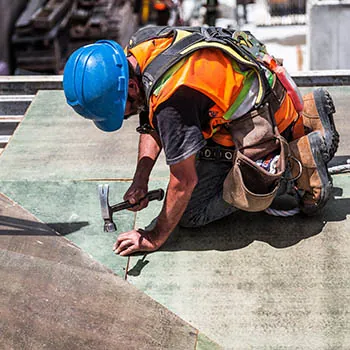 Our company's backbone & secret
National Star Roofing Specialists has been serving the Calgary area since 2003. While our top priority is producing high-quality roof builds and restorations, our backbone and the secret to being successful are rooted in the company's commitment and passion to our roofing customers. As a family-run Calgary roofing contractor, we are proud of the trust and confidence our clients have given us over the years. Roofing installation and repairs are major tasks for which you require a reliable and
professional roof repair
and maintenance contractor. National Star Roofing Specialists offers – warrantied products, excellent roofing services, and detailed customer service.
Calgary's leading Reroofing Company
Calgary's climates often mean that your roof is subject to faster wear-and-tear. When the temperature drops to less than zero, you would not want to just find out that you badly need a reliable roofing contractor to come in for a check.
What's involved when roofing
Reroofing involves applying new shingles over the existing ones. Because the roof will not be taken to the frame, the work generally goes faster and at a reduced cost of a replacement. It's important for the longevity of your new roof, that the shingle installers (roofers) are HAAG certified.
Re-roof VS Roof replacement
If your home has never been reroofed, it's potentially a viable option. However, reroofing can only be done once. If it has been done in the past, you will be looking at a roof replacement.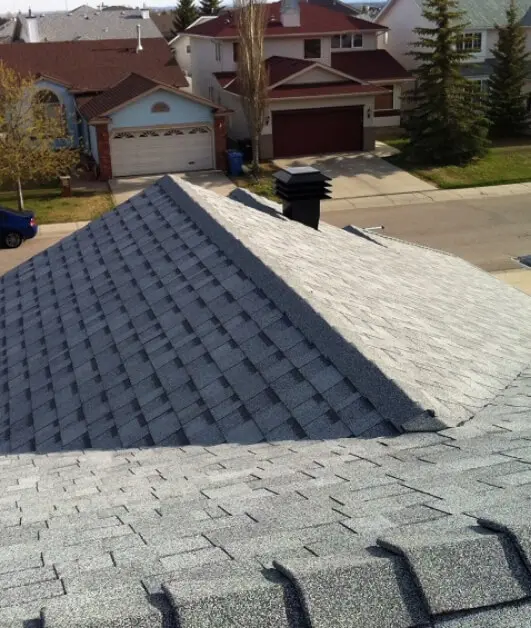 Top Rated Asphalt Roofing in Calgary
Versatile. Asphalt roof shingles come in an extensive range of colours and styles.
Minimal Maintenance. Little to no roof maintenance is required if installed correctly.
Waterproof. Asphalt is well known for its waterproofing capabilities. Affordable to install.
Affordable to install. Low material costs make asphalt shingles relatively affordable to install. However, if done incorrectly, the costs can quickly rise. So, it's important to get an experienced contractor to protect your bottom line.
Durable, yet flexible. Asphalt shingles are one of the most sustainable solutions in the residential roofing market. It can withstand the extreme weather temperatures swings we often experience in southern Alberta.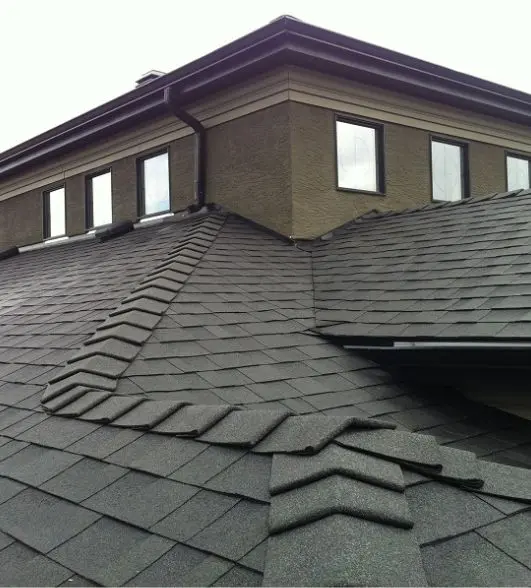 Types of shingles suitable for the windy area in Calgary
We Provide Roofing Services You Can Rely Upon
Professional Roofers on a mission to help calgarians with their roofing needs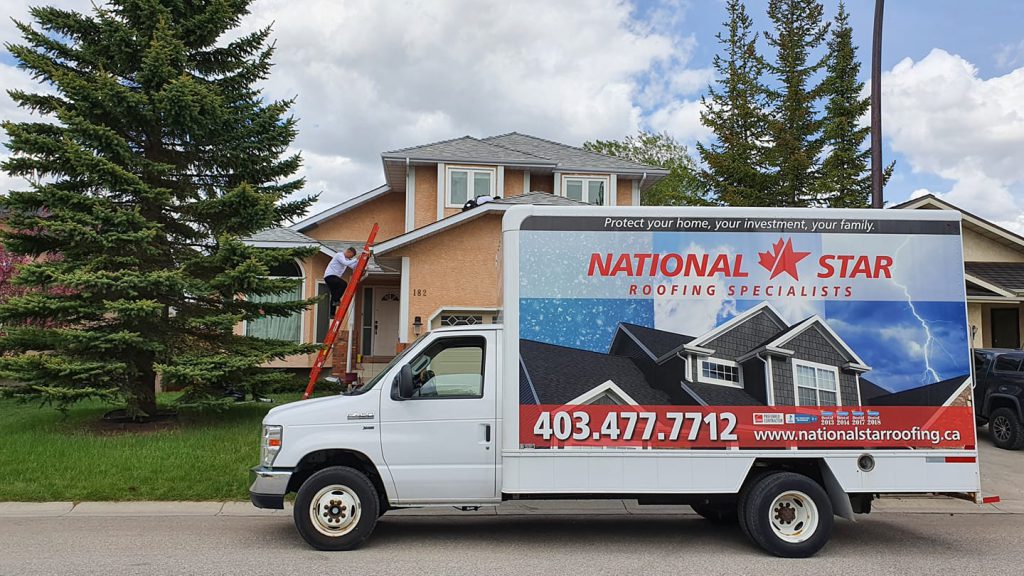 Six Reasons Homeowners choose us
Don't Know What To Start With?
Solutions For All Roofing Services
Email: info@nationalstarroofing.ca
Free Consultation: Quick & Easy