500+ Five Stars & Counting:
The Best Roofing Company in Calgary
Over 10,000 satisfied new & returning clients.
7 time award-winning roofing company in Calgary.
Our roofing company has 500+ reviews with 5-star ratings (Google Reviews + Homestars).
We believe that Sub-contracting ≠ quality
Our roofing is done exclusively by our team of skilled family members. With a remarkable track record of over 8,000 roofing projects completed since 2003, we take pride in our Better Business Bureau (BBB) membership, with an impeccable A rating. We have been consistently recognized by Home Stars since 2013, which is only one of many testament to our reputation of being reliable roofers.
Trusted Accreditations: Your Assurance of a Quality Calgary Roofing Company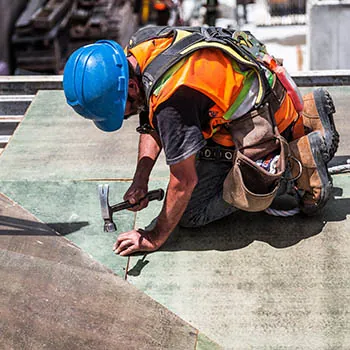 The most popular and convenient roofs for Albertans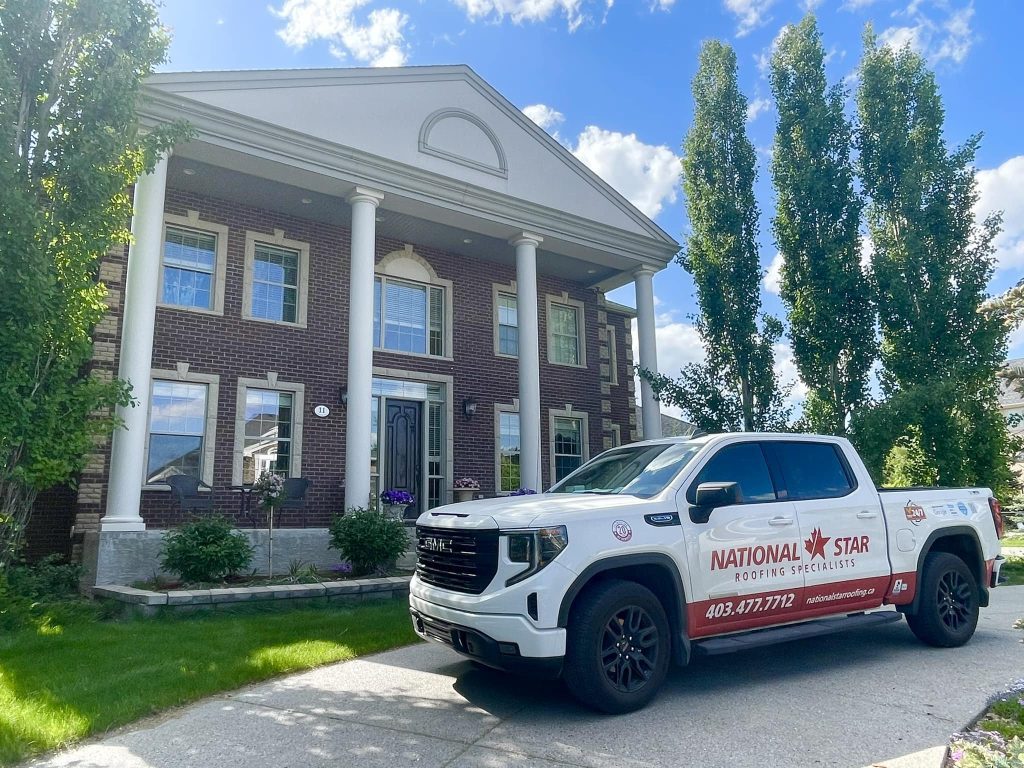 Why Choose Our Calgary Roofing Company?
National Star Roofing Inc. has been serving the Calgary area since 2003.
Our top priority is producing high-quality roof builds and restorations, and our success is rooted in the company's commitment and passion to our roofing customers.
As a family-operated Calgary roofing contractor, we take pride in the enduring trust and confidence our amazing clients have given us over the years.
Roofing installation and repairs are no small task. Each project needs a reliable and professional roof repair and maintenance contractor. Our National Star Roofing specialists offer warrantied products, excellent roofing services, and detailed customer service.
We ensure you get your roofing project done right the first time!
Understanding Calgary's Roofing Challenges
Though we love living in Calgary, it doesn't come without its weather challenges. Hailstorms, icy winters, and fierce winds can take a toll on your roof. Inclement weather can result in denting, tears, punctures, leaks, and being burdened by layers of heavy snow. Our expert team understands these obstacles, so we make sure to provide you with solutions that stand up to the elements. That is why we've covered you against temperature fluctuations, UV radiation, and rapid weather shifts.
The most popular roof in Calgary:
Versatile. Asphalt roof shingles come in an extensive range of colours and styles.
Minimal Maintenance. Little to no roof maintenance is required if installed correctly.
Waterproof. Asphalt is well known for its waterproofing capabilities. Affordable to install.
Affordable to install. Low material costs make asphalt shingles relatively affordable to install. However, if done incorrectly, the costs can quickly rise. So, it's important to get an experienced contractor to protect your bottom line.
Durable, yet flexible. Asphalt shingles are one of the most sustainable solutions in the residential roofing market. It can withstand the extreme weather temperatures swings we often experience in southern Alberta.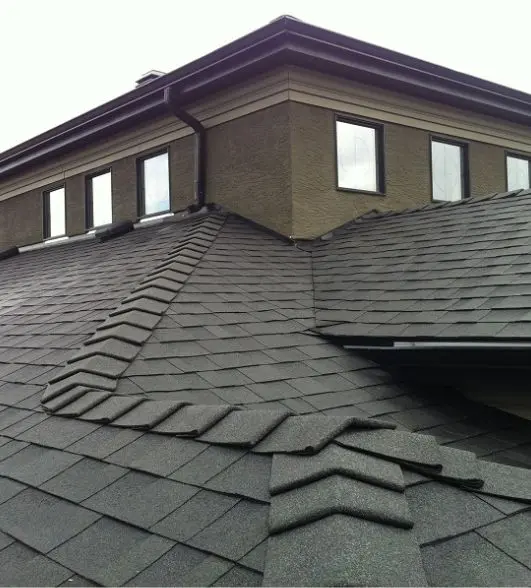 Types of shingles suitable for the windy area in Calgary
Calgary's leading Reroofing Company
Modified Bitumen (SBS): Crafted to combat hail, harsh winters, and winds, SBS's asphalt and synthetic rubber blend shields against extreme weather. Easy application and professional installation ensure a lasting shield against Calgary's elements.
EPDM (Rubber Roofing): Unyielding against the cold and wet, EPDM's durable rubber membrane resists hail, ice, and high winds. Its dark color captures heat, ideal for Calgary's cooler days. With a 25-30 year lifespan, EPDM guarantees enduring safeguarding.
TPO & PVC Roofing: Combat Calgary's hot summers with heat-reflecting TPO and PVC, offering 25 years of cool comfort during sizzling seasons.
Metal Roofs: Protect yourself from weather extremes with metal roofing. Light aluminum or robust steel endures heavy snow loads, perfect for Calgary's winters. Enjoy aesthetics, durability, and noise resilience.
Built-Up Roofs (BUR): Combat Calgary's varied elements with BUR's layered protection. Fire-resistant and durable, it's adaptable to any conditions. While hefty, BUR withstands the test of time and tough weather.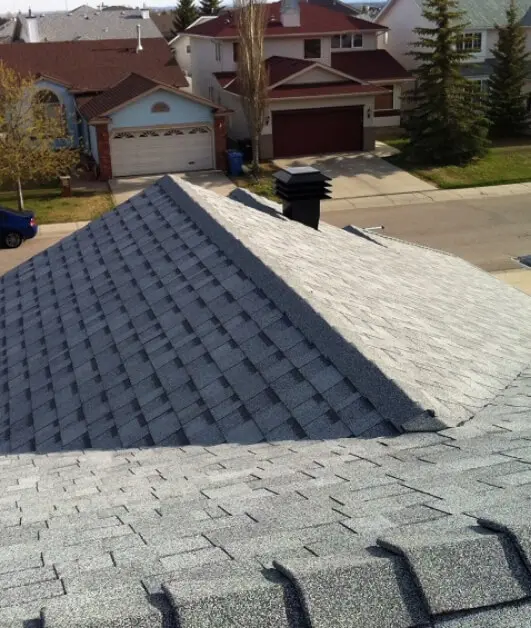 Safety and Compliance in Calgary Roofing
National Star Roofing adheres to the roofing industry's best practices and safety standards. Fully insured with a General Liability Insurance of $5 million, we are also registered with WCB. The two aforementioned insurance amounts are appropriate for the majority of the roofing projects that are mostly done in Calgary.
We also keep you and your neighbors safe by discarding debris daily. At the end of a project, we use a magnetic roller to catch and remove any loose nails and staples; nothing gets past us!
Trust us for roofing excellence that prioritizes your peace of mind and security above all else!
The Roofing Process: What to Expect
Experience roofing excellence tailored to Calgary's demands: from meticulous deck preparation and precise ventilation to safeguarding against ice and water damage, we take everything step-by-step for the best results.
With detailed prep, waterproofing, fastening, and cleanup, our specialists ensure that all installations exceed the standard every single time.
Find out more about what to expect by visiting our roofing process.
Six Reasons Homeowners Choose Us
Don't Know What To Start With?
Solutions For All Roofing Services
Email: info@nationalstarroofing.ca
Address: 2219 Glenwood Dr SW, Calgary, AB T3E 3Y7
Free Consultation: Quick & Easy