5* Rated Roofing Company in YYC
Skilled & Transparent
Company
Over 10,000 satisfied new & returning clients.
7 time award-winning roofing company in Calgary.
Our roofing company has 500+ reviews with 5-star ratings.
Sub-contracting ≠ quality! All of the roof work is done exclusively by our skilled family members.
With over 8,000 roofing jobs accomplished since 2003, we are a proud member of the Better Business Bureau (BBB) with an A+ rating. Our testament to being reliable roofers has been validated by having consistently recognized by Home Stars since 2013.
Free Estimates Available as Fast as in 3 Hours Away!
Commercial Roof Services
Building roofs for Calgarians since 2003

Family Run Roofing Specialists in Calgary
National Star Roofing Specialists has been serving the Calgary area since 2003. While our top priority is producing high-quality roof builds and restorations, our backbone and the secret to being successful are rooted in the company's commitment and passion to our roofing customers. As a family-run Calgary roofing contractor, we are proud of the trust and confidence our clients have given us over the years.
Roofing installation and repairs are major tasks for which you require a reliable and professional roof repair and maintenance contractor. National Star Roofing Specialists offers – top-notch materials, excellent roofing services, and detailed customer service.
There are no shortcuts to professional roofing installation and repairs. Our experienced roofing crews ensure that everything is executed expertly – all details accounted for each step of the way. We recheck your roof deck to safeguard it before any roofing repair or installation is done. A check is made for proper ventilation to comply with Alberta building code specifications as it is important to the life of your roof.
Get in Touch Today
Our Roofing Services
Calgary Roof repair Services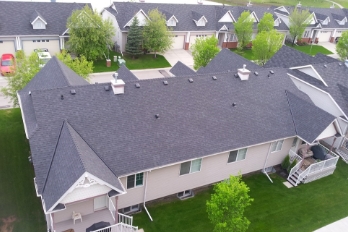 Roof Replacement
Replacing your roof is extremely costly, so leave it to the professionals. National Star Roofing will replace your roof today.
Roofing Replacement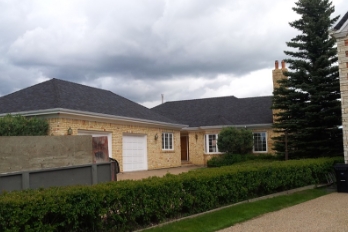 Roof & Exteriors
Hire a professional roofing team to handle your roof and exterior services. Let us handle your exterior service.
Exterior Services
Roofing Solutions for any size or shape

Professional Roofers on a mission to help calgarians with their roofing needs
No two roofs are the same. We have a complete range of commercial and residential roofing services in Calgary and nearby areas. With our extensive experience in Calgary roofing, you're sure to find the best solution to your roofing needs. Our services also extend to soffit and fascia repair, asphalt systems, and exterior services – all for great value for your money.
Each member of our family-run roofing company is committed to providing exceptional customer service to ensure our clients that they have chosen to work with the best roofer in Calgary. Our team of roofing experts are trained and experienced to deal with the diverse weather conditions of the area, taking measures to oversee in detail the roofing services you need. Contact us today to get a free estimate or schedule an inspection of your roof.
At National Star Roofing Inc, we recognize that having sound roofing is very important. With this in mind, we provide financing options for large roofing project needs. You have a budget – we have a payment plan to match it! This is part of our commitment to our customers by making the best roofing services in Calgary available and affordable.
Reach out for a free quote
Our latest testiomonials
Listen to what our customers have to say
Lawrence Faccia
Calgary Home Owner
After shopping around we found National StarRoofing. Pashko and Aleks were great, the quote was solid, work was without issue and good quality. Clean up excellent. It is hard to find Good contractors, but National StarRoofing is one. All pro. I don't give many 5 star ratings..
Michael Derban
Calgary Home Owner
Excellent customer service and work from National Star. They were the only quote we got that met with us in person, spent time with us to talk about options that suit us without up selling, and Sokol checked in through out. We were included in the process to get exactly what we wanted. Service, workmanship and pricing can't be beat.
Brenda King
Calgary Home Owner
Had our roof replace because of the hail storm in June. National Star Roofing were recommended by a friend who was very happy with their work. They did a great job. They worked hard and were done in a day. The yard was left spotless when they were done.
Request a callback
we will call you back
About National Star
Family Run Roofing Specialists in Calgary
At National Star Roofing Specialists, we truly believe that if you treat your business like family, you'll put your heart in it to see it succeed. Every member of our family run roofing company has a vested interest in being Calgary's best roofers and do so by making sure we always provide exceptional customer service.
Since 2003 we have offered residential and commercial roofing options to Calgary and area. We believe the key to having a long-lasting roof is not just using the highest quality materials, it's also having a team that pays attention to detail and has the expertise to ensure the job is done right the first time.
Our company has prospered from word-of-mouth marketing. We understand the importance of customer service and we will go the extra mile to maintain our reputation as being the best. Your business is not a mere transaction to us. It is an opportunity to fully earn your trust and further spread the word about National Star.
Learn more about us