Far too often visitors to Canada focus on Toronto, Montreal or Vancouver, which all have plenty to recommend of course, but one of the hidden gems is Calgary, Alberta. Even for Canadians, it can be somewhere you know is there, but never feel the need to visit. That is a shame, because it is a beautiful city full of life and has some fantastic places to check out.
Quick Facts about Calgary
Calgary is home to 1.3 million people, making it the third largest city in Canada. With a broad economy covering everything from film and TV production to finance, and has been ranked as the third most livable city in the world and according to Clearwater, is the cleanest city in the world.
In general, residents speak English and French, and the median age in the city is just 36, making it one of the youngest demographics in the country. If you visit over the Summer Solstice prepare for a long day, as Calgary enjoys 17 hours of sunlight, and with an average of 333 days of sunshine per year, is Canada's sunniest city.
Whether you are travelling in from abroad, or just dropping over from Edmonton, Calgary has something for everyone. Here are some must visit places in Calgary that you will love.
1. Prince Island's Park
Visiting a great city and the first must visit on the list is a park? You might think it a little odd, but this is a true haven of nature in downtown Calgary, and it really epitomises everything that Calgary is about.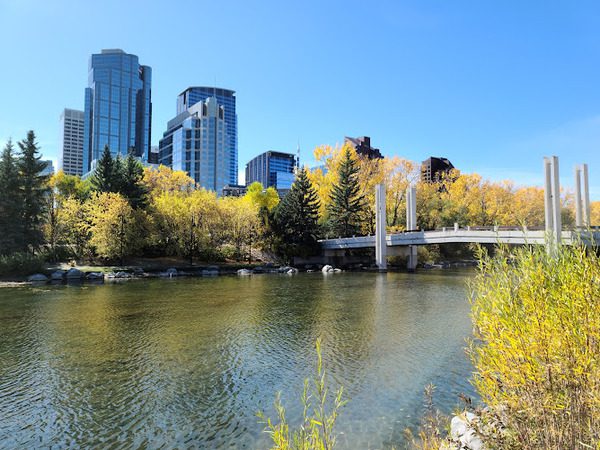 Its peaceful and relaxing if you want, you can find a quiet spot among the flower beds and trees to just enjoy the natural surroundings, but it is also a hive of activity if that is what you are looking for. The Chevron Learning Pathway is great for finding out more about the park and its wetlands, hoking trails get you out into the natural world while in winter the outdoor ice-skating arena is where the fun begins. The lovely Rive Café is a great place to take a break from your day with stunning food and surroundings.
2. Fort Calgary
Head to Fort Calgary for a glimpse back in time, to 1875 when the fort was built. Originally a bulwark against the American whisky runners, it became a valuable asset in the establishment of good relations with the indigenous people. Today it is a museum that tells the story not only of the fort, but of Calgary itself.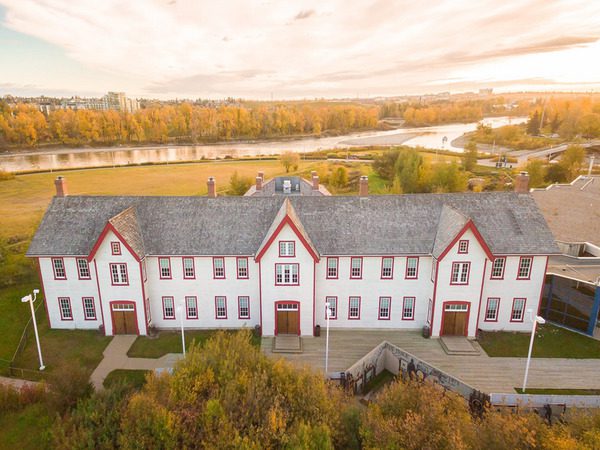 Sitting inside Calgary Historic Park, it's a great way to learn the history of the area, with a range of exhibits that follow Calgary through the years, including classic vehicles and more.
3. Calgary Tower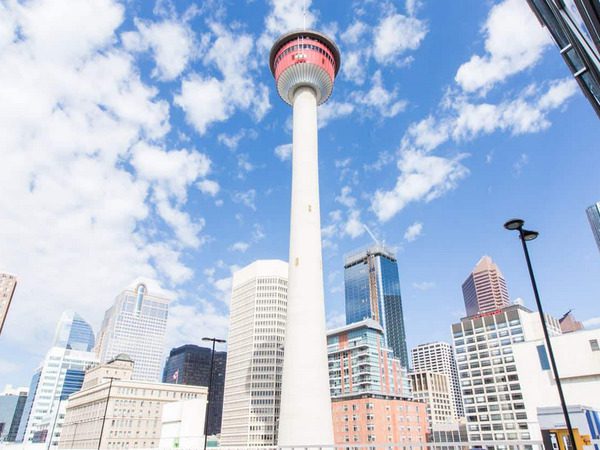 It stands out even in the ultra-modern skyline of Calgary as a striking building. The red observation dome sits at the top of this 190.8-metre-high tower, offering stunning views across the city and an experience you won't forget.
Once you reach that observation tower, you get a complete, 360-degree view, looking out over the city to the Rocky Mountains beyond. There are two restaurants to dine in too, and tours are available.
4. Kensington Village
Visiting historic sites and stunning parkland is great, but for any city, and especially Calgary, the reason it is such a wonderful place is the people. Which is why no visit to Calgary would be complete without exploring where people live, work and enjoy themselves in the city, and there is nowhere better for that than Kensington Village. Bright, bold and full of life, its just a short ride on the C-Train from downtown, and the perfect place to discover the great cuisine, local ambience and fantastic shopping of the city.
Whether you are looking for a quick brunch or fine dining in the evening, you can find high quality food all over Kensington. In fact, there are so many that a game of the best places to eat in Kensington actually exists on the Alberta Food Tours app. Enjoy an evening in a pub, or relax with a coffee and snack to take a break from shopping. There is a great community here too, with lots of outdoor activities to enjoy and three parks for some natural surroundings. A great place to explore, you'll finds something new every time.
5. Calgary Stampede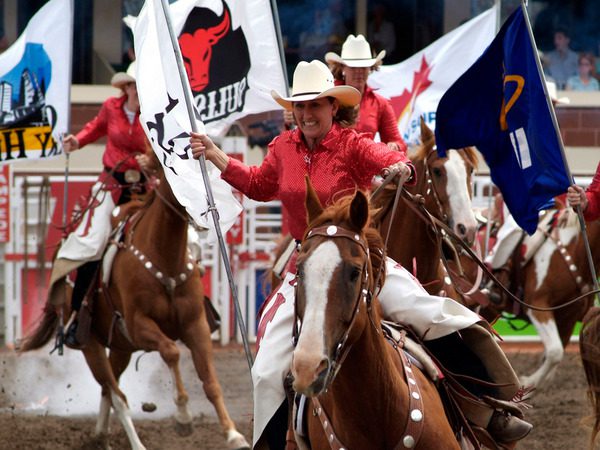 To experience the best Calgary festival, you have to be here in July, but if you can time it right, there is nothing quite like the Calgary Stampede. Ten days of rodeo, concerts, First Nation Celebrations and entertainment.
It is worth the trip by itself just to experience the entire thing. From culturally significant exhibits to the fun of chuck wagon races, Calgary Stampede is a celebration of the people that made Calgary in the past, and the diverse and welcoming city it is today.
6. Calgary Zoo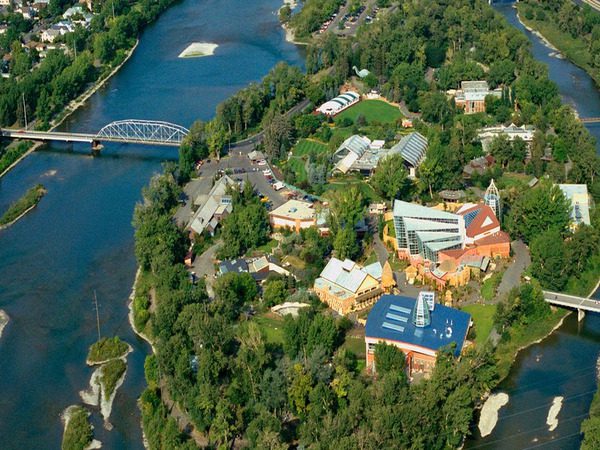 From its opening in 1929 to today, Calgary Zoo has been delighting visitors for nearly a century. With over 1000 different species kept in the zoo, there is always something new to see. The zoo includes areas dedicated to Canadian wildlife as well as sections for Africa, Europe and Antarctica, and is full of information and educational activities to learn as you go.
Perhaps the best-known feature of this, one of the largest zoos in Canada, is the life-sized replicas of dinosaurs that you find along the route around the zoo, including the Tyrannosaurus Rex.
7. The Peace Bridge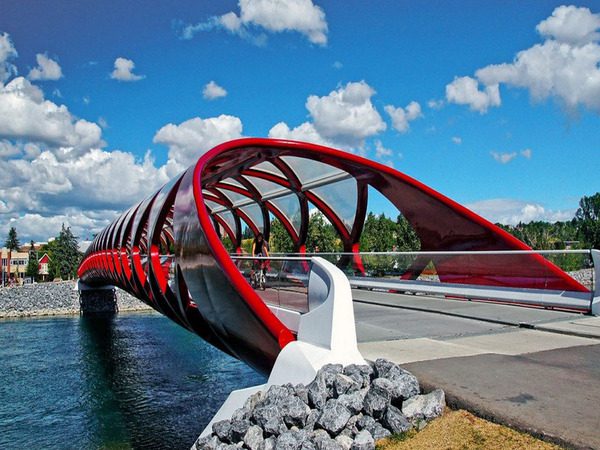 While there is plenty of history to enjoy, at its heart Calgary is a modern city with a vibrant, positive outlook. Celebrating that is the Peace Bridge that spans the Bow River, connecting downtown Calgary with Sunnyside. Built in 2012, it is a thoroughly modern structure, and its striking design really stands out.
A great way to cross the river, head here as the sun goes down and you can get a spectacular photograph of the bridge all lit up with the Calgary skyline behind.
There is always something to enjoy
These are just of the things that make Calgary such a special place, but there are many more. The Wonderland Sculpture in front of the Bow Building, the Heritage Park Historical Village, Spruce Meadows or the Bow River Pathway, all of these give you the essence of Calgary, and help you see why it is such a fantastic place to visit or live. Whatever you choose to do in Calgary though, you can be sure that you will remember the people, the food and the friendliness.
This post was brought to you by National Star Roofing, a premier roofing company in Calgary. With a commitment to excellence and a deep love for our city, we're more than just roofing experts; we're proud Calgarians eager to share the beauty and charm of our hometown with you.