Affordable residential roofing in Calgary
We are National Star Roofing – a Calgary-based roofing company providing residential services for all your roofing needs. Got a leak? If you are a homeowner looking for roofing repairs, replacements, cleaning, maintenance, or any other roofing service, we've got you totally covered!
Since 2003, we've completed over 8,000 roofing projects in the city of Calgary, establishing ourselves as Alberta's go-to choice for affordable home roofing solutions at an incredible value.
Find out why homeowners love us!
Trusted Accreditations: Your Assurance of a Quality Calgary Roofing Company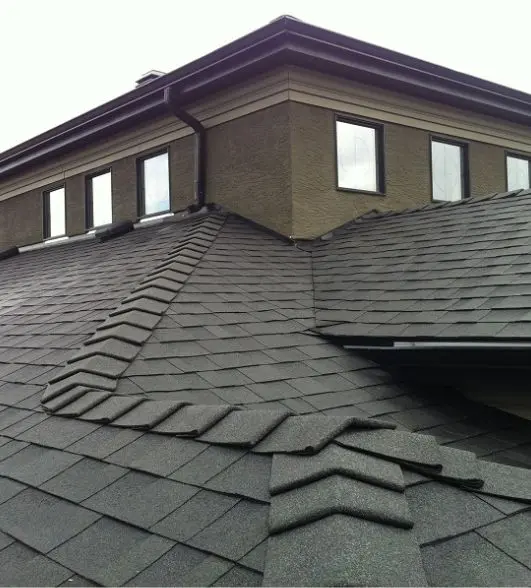 Top Rated Asphalt Roofing in Calgary
Each highly skilled roofer here at National Star Roofing is Haag Engineering Certified for residential inspections, ensuring top-notch skills and plenty of hours of professional experience.
Our residential professional contractor crew will meticulously assess your home's roof and handle any problems that may arise at an affordable cost.
Let us take care of you and your roof, and we'll focus all our attention on it. Our project policy is only one roof at a time, which is why we're named as one of the top-rated Calgary roofing contractors in the industry – and we are a four-time winner for the Best of HomeStars!
What are the recommended types of shingles for houses?
Partnering with Top Roofing Brands for Quality Assurance
National Star Roofing partners with industry-leading vendors such as Malarkey Roofing Products and Owens Corning. Partnering with top roofing brands in the business allows us to provide every homeowner in Calgary with access to high-quality shingles and professional materials.
Each customer that works with us can trust their new roof will have top-of-the-line roofing materials. Our commitment to using the best products means you can enjoy a long-lasting, reliable roof!
Why? Well, our roofing construction projects offer unparalleled protection against Alberta's harshest weather. Avoid an emergency by allowing us to fix your roof before disaster strikes!
We've got some great shingle options that are not only top quality but also easy on the wallet. Plus, they come with a solid warranty for your peace of mind.
Our Roof Shingles Withstand Calgary's Weather
Residential roofers should be guided by superb quality customer service
Meet the nicest roofers in the industry! At National Star Roofing Inc, we deliver exceptional roofing services AND customer service.
You, the homeowner, are our priority; we will always prioritize your needs and requirements. Let us take the time to work with you face-to-face, discussing the roofing options that suit you home! Our dedicated team is here to help.
Feel free to call us or contact us through our site for a quote, ask a question, or even leave a nice comment! We guarantee that our communication between you and the team can't be beat!
Residents of Calgary: This is why reputation matters!
Don't Know What To Start With?
Solutions for all roofing services should include a free estimate
The shingles are an essential part of your roofing system, but so is the type of underlayment used. The varieties we provide and install are:


Ice and Water Membrane/ Eaves Protection Membrane
Roofing Company
BP Deck Gard Synthetic Underlayment
Roofing Company
OC Deck Defense Synthetic Underlayment
Roofing Company
IKO Roof Gard-Cool Grey Synthetic Underlayment
Roofing Company
Titanium UDL 30 Synthetic Underlayment
Email: info@nationalstarroofing.ca
Free Consultation: Quick & Easy