Affordable residential roofing in Calgary
Since taking on our first project in 2003, we can proudly say we have completed around 8,000 roofing jobs in Calgary. All of our roofing contractors are Haag Engineering Certified for residential and commercial inspections. This gives us the expertise and training to inspect your roof and figure out the best solution for any problems that arise.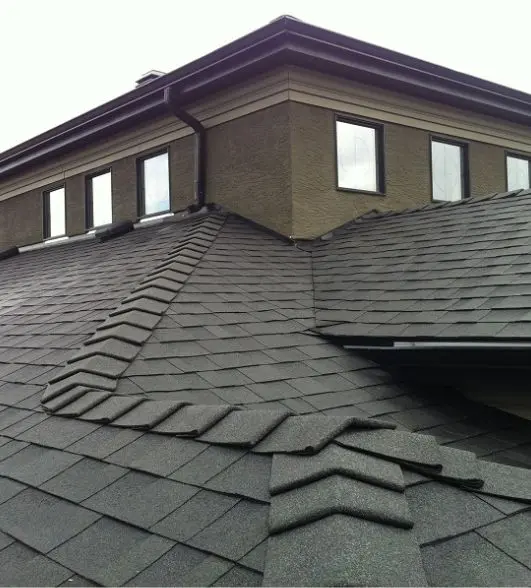 Top Rated Asphalt Roofing in Calgary
We are a Calgary roofing company providing residential and commercial services for homeowners looking for repairs, replacement, or any roofing service needed.
Our roofing company wants to make sure your home or property is protected using the best products on the market, which is why we work with vendors like Malarkey Roofing Products and Owens Corning. Through our partnerships, we can ensure that every one of our customers gets the same high-quality product.
Not only do we use the best products, but we also take extra care when working on a roofing project. Only focusing our attention on one roof at a time. This is one of the reasons why we're one of the top-rated Calgary roofing contractors and a four-time winner for the Best of HomeStars.
We use high-quality asphalt shingles that have been tried, tested, and proven to withstand Alberta's extreme weather conditions.
Types of shingles we provide & install
Don't Know What To Start With?
Solutions For All Roofing Services
The shingles are an essential part of your roofing system, but so is the type of underlayment used. The varieties we provide and install are:


Ice and Water Membrane/ Eaves Protection Membrane
Roofing Company
BP Deck Gard Synthetic Underlayment
Roofing Company
OC Deck Defense Synthetic Underlayment
Roofing Company
IKO Roof Gard-Cool Grey Synthetic Underlayment
Roofing Company
Titanium UDL 30 Synthetic Underlayment
Email: info@nationalstarroofing.ca
Free Consultation: Quick & Easy