Re Roofing Done Right!
Re-Roofing & Roof Replacement by Experts

Calgary's climates often mean that your roof is subject to faster wear-and-tear. When the temperature drops to less than zero, you would not want to just find out that you badly need a reliable roofing contractor to come in for a check. Having a regular roof maintenance schedule is ideal and the services of a trusted roofing contractor in Calgary is needed. Finding the right roofing company is essential because if you hire the wrong one, there is a higher chance of your roof getting damaged and more problems occurring.
Why & When you need to Re-roof

Calgary Reroofing Company
Depending on how long you own your home, you may need to consider reroofing or a roof replacement at some point. Reroofing and roof replacements can be costly, which is why you want a company that can deliver the highest quality materials and workmanship.
When you hire our roofing company, we will take the time to walk you through the options available to you. We also believe in educating the homeowners we work with. We will show you photos of the work that's been done, as well as explain what we're doing. In the end, we make sure every single nail and piece of debris is removed from your property.
What's Involved

Reroofing involves applying new shingles over the existing ones. Because the roof will not be taken to the frame, the work generally goes faster and at a reduced cost of a replacement.
If your home has never been reroofed, it's potentially a viable option. However, reroofing can only be done once. If it has been done in the past, you will be looking at a roof replacement.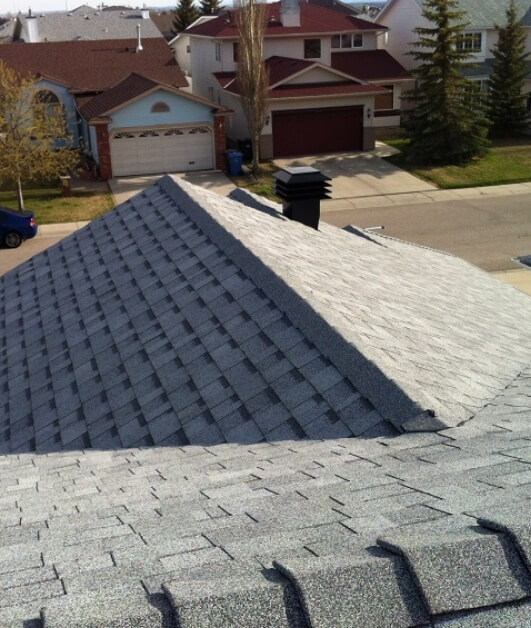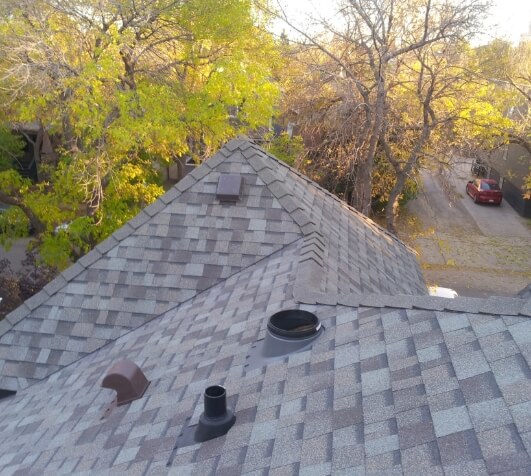 roof replacement & re-roof are identical

A roof replacement is when we strip everything down to the frame and start fresh. Fortunately, with regular maintenance, a full roof replacement isn't something you'll have to deal with often. A roof that has been installed correctly will last upwards of 20 years, especially with regular maintenance and inspections.
A roof replacement cost can vary based on materials and the scope of work, which is why it's always best to call and book time for an estimate. If you aren't sure if you need a roof repair, reroofing, or a replacement, give Calgary's best roofing company, National Star Roofing Specialists, a call.
Request A quote
Our latest testiomonials
Listen to what our customers have to say
Richard W
Calgary Home Owner
My roof was replaced with National Star two months ago. Sokol positively response to all our questions and concerns. When we look at the new roof and particularly comparing with job done on old roof. We'll say National Star team did professional and fantastic job on my roof. My neighbour hired them right after looking at our new roof. We'll highly rcommend National Star.
Michael Derban
Calgary Home Owner
Excellent customer service and work from National Star. They were the only quote we got that met with us in person, spent time with us to talk about options that suit us without up selling, and Sokol checked in through out. We were included in the process to get exactly what we wanted. Service, workmanship and pricing can't be beat.
Polly DeWulf
Calgary Home Owner
Sokol and his team did an excellent job in both communicating the process and anticipated timeline. Great European work ethic demonstrated throughout the job. No surprises!!! Did a great job of cleaning up and putting various pots back in place. Greatly appreciated the pictures. Highly recommended!!!.
Top-Rated Calgary Reroofing Services from Start to Finish
Calgary's leading Reroofing Company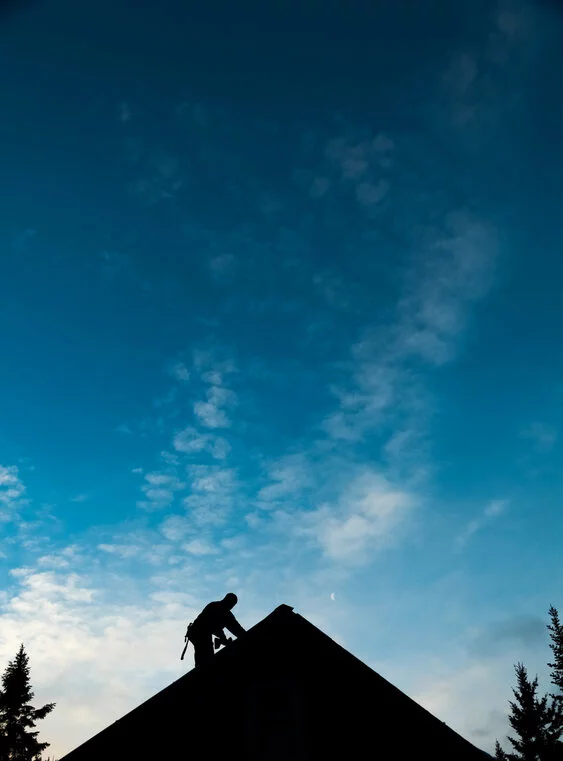 Book Your next re-roof with Confidence

Every roof we undertake for repairs, reroofing or replacement has our guarantee of the best products in the market and highly-skilled work on roofing projects. We have partnered with top-rated companies like Malarkey roofing Products and Owens Corning for materials and undertake extra care and attention in executing our roofing jobs.
We are focused on safety, reliability and affordability in our work, which we uphold through our years of experience. Experience superior re-roofing services with us and be a part of the homes cared for and protected by National Star Roofing. Contact us for a free in-home roof inspection, and we will inspect your roof and prepare a professional estimate.
Get Your Re-Roofing Quote
At National Star Roofing, we have 15 years of Calgary
residential roofing experience
as a testament to our continuing service commitment as the most reliable roofing contractor in the area. We focus on effective and dependable roof repair, replacement or specialized roofing services for customers' homes in the Calgary area.
It's crucial to Pick the right timing for Replacing the roof

If you feel that your roof needs checking,
contact us
for an inspection and estimate. All our Calgary contractors are Haag certified with extensive experience in dealing with roofing needs – no matter how small or big. You can be assured of forthright expert opinion on what is needed to make your roof weather-worthy. As a family company, we adhere to our company values and ethics of honest, quality roofing services.

Our process of re-roofing is simple and transparent! Once you contact us for roofing inspection and estimate, you will be assigned professional consultants to assess your current roof's needs. Whether you are looking at reroofing a flat roof, wondering the cost to re-shingle your house, or the budget for reroofing an asphalt shingle roof – our cost estimator can assist you will the nitty-gritty. We can also facilitate with necessary paperwork and permits as well as discuss your budget and insurance options.

Our experience covers all types of reroofing services with over 8,000 homes serviced in the Calgary area. We are proud of the trust and confidence of our growing clientele who generously provide 5-star ratings on our services for the guidance of those scouting for a good reroofing contractor in Calgary. National Star Roofing is also fully insured and bonded, with all our roofing contractors covered with the WCB.


Our Products &

Partners
Calgary Roofing Services